Bitcoin, best time to buy?
Posted by LucyBTC on March 19, 2018.
To buy or not to buy? This is, perhaps, one of the most googled and pertinent question that comes to mind for both newbies and experienced cryptocurrency traders. If you're asking yourself this question (again), we'd recommend checking out the historic data and trends, rather than only having a sneak peak into past months events. That's right, don't be lazy and do your homework! This will ensure a clearer overview and make for a more informed decision. One thing is certain, in our opinion, cryptocurrencies are a major player to the worldwide monetary environment and no one can deny it anymore. All ups and downs considered.
If you look at the price as it is now compared to December 2017 (when BTC reached its peak of $19,783), you might shed a tear. If you compare the current price with the one at the beginning of 2017 or even earlier, then you'll feel empowered. As always, it depends on which data you choose as a comparison term. In all fairness, we believe one should study the overall trend and historical data in order to try and establish conclusions. Let's travel in time now, it is true, Bitcoin has gone through multiple downfalls, in the spring of 2011, in November 2013 and now again in January 2017. If you're looking at numbers you'll see that the decrease from December 2017 is much less dramatic within the overall picture than previous drops, especially if you take into consideration other major players, like Ethereum or Litecoin, which gained over 100% increase in 2017, and even with the December drop, they're still doing fairly well and solid. As you may have noticed when reading your daily crypto news, sometimes it all comes down to the most effective and easy to spread news, to scrutiny from regulators and criticism from major business or famous public opinion leaders, to governments regulations: the US debating the ICOs and overall cryptocurrency use, the Chinese government banning cryptotrading, South Korean press releases and built in tension on the subject, Bitconnect collapse etc. All these are a constant reminder of the crypto volatility, which is normal, the process is long and true believers in the crypto future need to let it sink and evaluate further.
Let's have a look at recent events which, in our opinion, are meant to strenghten and spread the Bitcoin and altcoins use. Firstly, one major cryptocurrency exchange, Coinbase, has recently gained financial approval from the FCA (UK financial regulator), this means the exchange platform has been granted an e-money license, resulting in a number of positive outcomes. Barclays Bank has entered the first major partnership between an UK bank and cryptocurrency exchanges, they offered the crypto exchange access to the UK faster payments scheme. This will allow UK customers with Coinbase accounts to enhance their deposit and withdrawal process. Europe's cryptocurrencies market has doubled in 2017, allowing much more growth space, UK itself is a major market and Coinbase says they want to extend in 23 more countries with regulations, making cryptos more accesible to anyone. Then we have the Lightening Network, and we should probably use capital letters here. The technology behind it is a kind of Mesiah for the BTC functionality and scaling purposes. The Lightning Network is considered as a major breakthrough for making faster and cheaper payments, a scale solution for anticipating even bigger volumes of users in the next years A scaling solution is much needed, especially since not long ago we've experienced a timeframe when transactions fees have even reached $30 for transactions, which made a lot of transactions get stuck. The Lightining Network proposes solutions to make faster and cheaper transactions, no matter the volume. Only a few days ago, Lightning Labs announced the beta release of the highly anticipated Lightning Network Daemon, a software friendly used to access Bitcoin's Lightning Network, inflating the hopes and expectations of traders worldwide.
We believe all these events compile a positive picture of the cryptocurrency future, and yet, you might say…yet the price isn't moving much in the past month at least. What does this tell us? That this is, perhaps, the best time to buy. As always, we recommend that people invest only after holding full information on the risks and challenges of cryptocurrency trading. Please be informed and don't rely on getting rich in a glimpse, think of it as long term investment, and try using funds which you don't base your life on! Let's see what 2018 reveals, will Bitcoin reach a new all time peak? Some believe even the $50,000 threshold is a possibility. Others fear government regulations might leave altcoins and Bitcoin in a bit of a rough patch. All in all, we consider this kind of stagnation more as a buying opportunity and a way to beat the challenges and focus on the future. Like every major breakthrough in history, it has its rough patches. Remember the crypto market isn't about following trends, but more about following your better judgement, check the data, verify the numbers and don't let the panic moments within the community to decide for you.
Newsletter
I want to receive your exclusive bonuses!
You may opt-out at any time by clicking the unsubscribe link included in our emails. Privacy policy.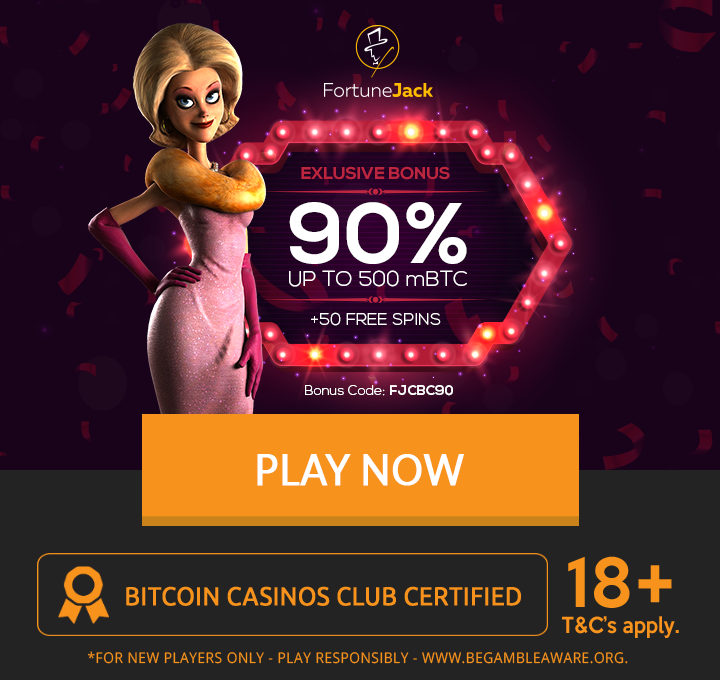 Exclusive BTC bonuses
Browse from our exclusive selection of Bitcoin casino bonuses that you can receive only from our special links!
Bitcoin News
Bitcoin, Ethereum, Litecoin and cryptocurrencies news.
<!-facebook box ->